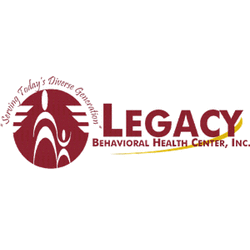 Medical Records Assistant - Vero Beach
Sorry, this job has expired.
Vero Beach, FL
Legacy Behavioral Health Center, Inc. is a community mental health center that has been serving residents of Martin, Okeechobee, St. Lucie, Indian River and Palm Beach Counties since 2005. We are committed to improving the quality of life and level of performance of emotionally and behaviorally challenged infants, children, adolescents, families and adults through an array of evidence based and diverse services.
Our Mission is to serve individuals through their diversity, that is, considering their cultural background, speaking their language, providing mental health services both in office or on site, that is, going to homes, shelters, schools, or others; and keeping respected and fairly treating quality providers.
www.legacybhc.com
We are currently seeking a Part-Time Bilingual Medical Records Assistant for our office in Vero Beach.
Under general supervision, Medical Records Assistant coordinates the processing of clinical charts to different departments and ensures the proper filing of clients information.
Detailed description will be provided during interview.
Position is Part-time
Bilingual English/Spanish preferred;
Minimum of High School Diploma or Equivalent;
Experience with medical records filing and processing preferred.
78709537