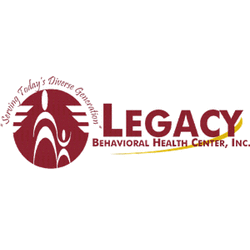 Mental Health Counselor - Vero Beach
Vero Beach, FL
Legacy Behavioral Health Center, Inc. is a community mental health center that has been serving residents of Martin, Okeechobee, St. Lucie, Indian River and Palm Beach Counties since 2005. We are committed to improving the quality of life and level of performance of emotionally and behaviorally challenged infants, children, adolescents, families and adults through an array of evidence based and diverse services.
www.legacybhc.com
We are currently seeking Mental Health Counselors (preferably bilingual English/Spanish) for our office in Vero Beach!
The candidate will provide mental health services in the field/community to children, adolescents, families and adults throughout Indian River County.
Detailed description will be provided during interview.
Independent contractor position with flexible schedule. Full time hours (25+ hours) preferred.
Master's Degree in Mental Health, Psychology, Social Work or related fields;
Experience in working with children and families;
Bilingual preferred;
Preferably Licensed (LMHC, LCSW).
78708601